The list is in. We actually crossed a few things off this weekend!
List maker that I am, I LOVE having a summer list. It gives the kids something to look forward to and we have instant ideas for those "boring" days. If you make a list, make sure your kids understand that you won't be crossing every item off within the first few days of summer. It took my kids a summer or two to realize that we weren't racing to finish all the activities before the end of May!
Summer is a challenge for me because I want my kids to have fun BUT I also have to work and I want them to understand that I'm not here to entertain them 24 - 7. This list of activities that we keep posted seems to help remind them that we WILL be doing some fun things this summer but we might not be doing them everyday.
I'd love to here what you're doing this summer!!!
The idea of coming up with a Summer List is not my own. I saw it on
my favorite blog
years ago.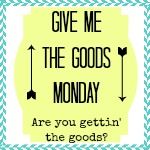 © 2012 paperdoll designs